Big 8 Series Slated to Open 73rd Season at the Slinger Super Speedway
2020-01-30
Big 8 Series Slated to Open 73rd Season at the Slinger Super Speedway
Series returns to the high banks for first time since 2014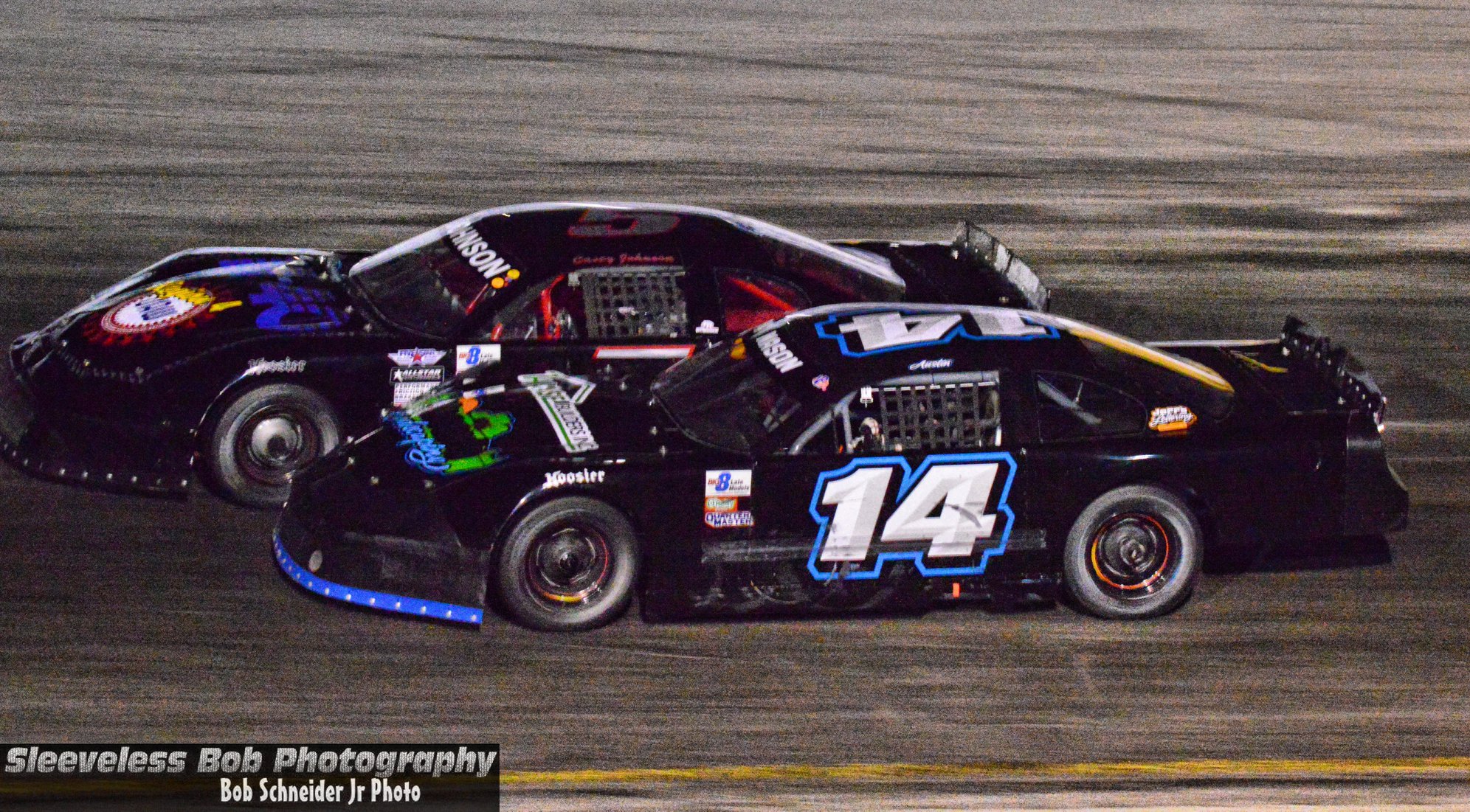 (Slinger, WI) Racing action returns to the high banks of the Slinger Super Speedway, Sunday afternoon, April 26th with the Spring Opener presented by Miller Lite. The event kicks off the 73rd season of action at the world's fastest quarter-mile oval. The opener will be headlined by the return of the popular Big 8 Late Model Series.
The Big 8 Series most recently competed at the Slinger Speedway in 2014. In that event, Austin Nason scored his first career series win while being chased under the checkered flag by Casey Johnson. Since then, both Nason and Johnson have gone on to become powerhouse super late model competitors, barnstorming the upper Midwest.
One constant in the Big 8 Series has been Jon Reynolds, Jr. The former Big 8 Series champion, and 12-time series winner, is also a two-time Slinger Speedway late model track champion (2007 and 2008).
"Slinger Speedway is every racers dream track," said Reynolds. "It's fast and you can pass. Our team loves competing there, and we had already planned on running there more in 2020 than we have in recent years. But to start the season with a HUGE race, we can't wait."
The Big 8 Series will contest an 88-lap main event in the Spring Opener, with a half-way pit break on the front straightaway. A full program of Modifieds, Legends, Bandoleros, and American Super Cups are also on tap.
Gates open at noon on April 26th, with opening ceremonies slated for 2:00 pm and racing to follow.
Spectator and competitor season passes, as well as advanced sale tickets for Slinger Speedway are available, now, at the speedway office or by visiting www.slingersuperspeedway.com.
Slinger Speedway is located off of Highways 41 and 144 at 280 Cedar Creek Road in Slinger, WI. For more information on upcoming events visit our web site at www.slingersuperspeedway.com or call the track office at 262-644-5921.