Slinger Event Tentatively Rescheduled for July 5
2020-04-16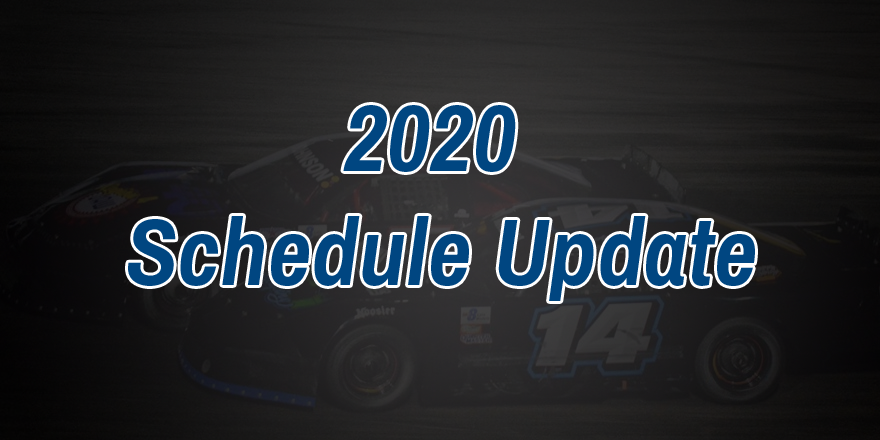 UPDATE 4/19/2020
Loves Park, IL - With the evolving COVID-19 situation, the Big 8 Late Model Series along with Slinger Super Speedway have announced the event, originally scheduled for Sunday, April 26, has been tentatively rescheduled for Sunday, July 5th as the Big 8 Late Model Series headlines the Prelude to the Nationals.
---------------------------------
Loves Park, IL - With Thursday's announcement by Wisconsin State Governor, Tony Evers, on the extension of the 'Safer at Home' order until May 26th. Big 8 Series and Slinger Super Speedway officials have been forced to postpone the 73rd Season Opener featuring the Big 8 Series 88 lap feature event, which was set for April 26th. Series officials have full intentions to re-schedule the event and updates will be posted as they become available.
Currently, the 2020 Big 8 Series schedule kicks off Friday, May 29th at Hawkeye Down Speedway for the "Clash at the Downs." This will be the series' 6th visit to the speedway, with no repeat winners. Also, in action that night will be the Sportsman, Hobby Stocks, Hornets, and Legends.
For more information on the Big 8 Late Model Series, please visit our website at big8latemodels.com or call 815-633-1500.
For up-to-the-minute updates, please "Like" Big 8 Series on Facebook or "Follow" us on Twitter @big8series.
###