END OF SEASON TWIST LEAVES TWO EVENTS TO DECIDE 2020 CHAMPION
2020-08-11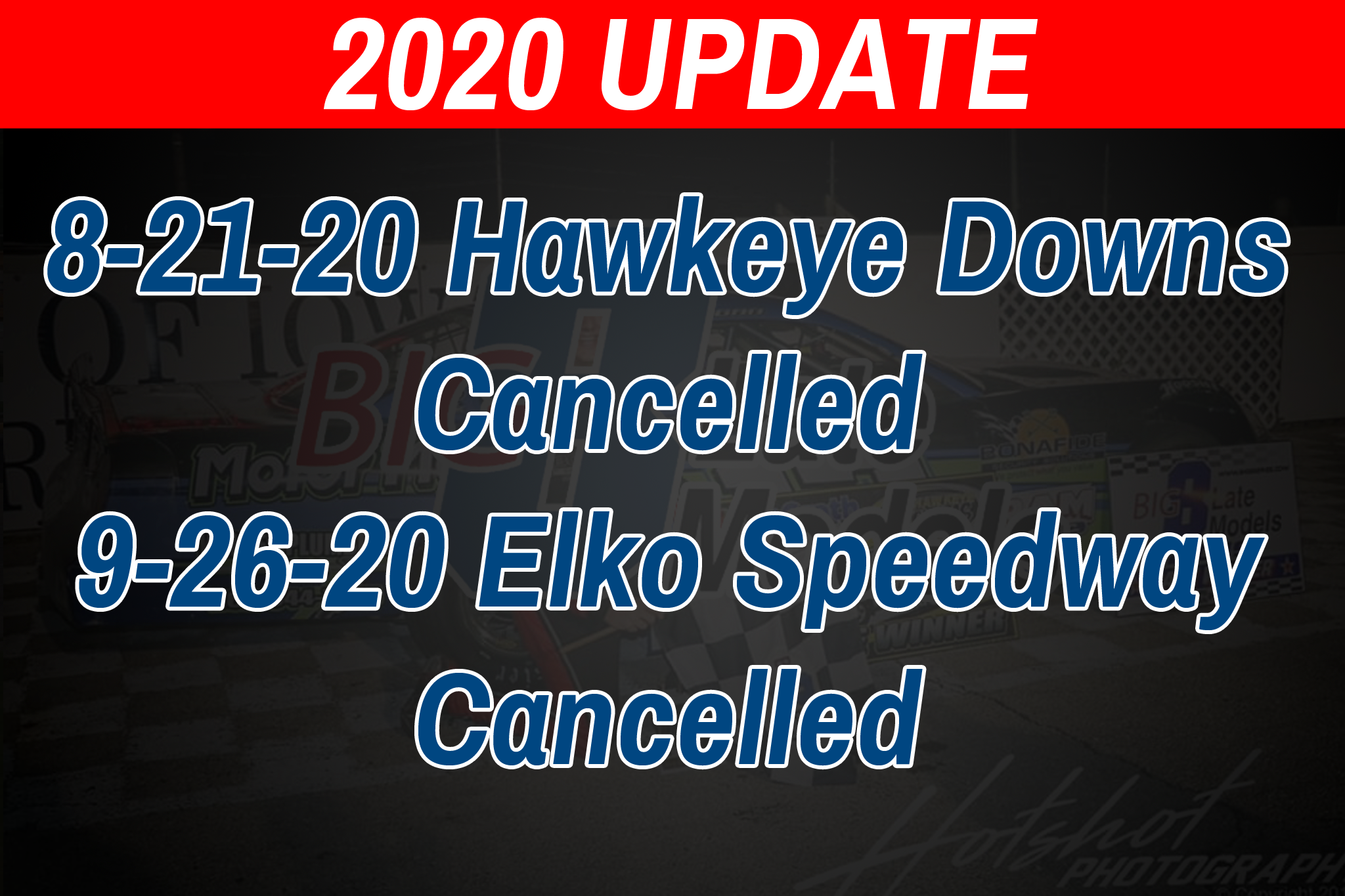 By: Oscar Ace
Loves Park, IL - The Big 8 Late Model Series continues to see a unique twist in the 2020 season. Recent storms, effecting much of Iowa and Northern Illinois on August 10th, caused heavy damage to Hawkeye Downs Speedway and Expo Center putting officials in a position where they are unable to host events. With the damage to the speedway, the Big 8 Late Model event scheduled for Friday, August 21st has been cancelled.
"We always look forward to making the trip to Hawkeye Down Speedway. The track always provides for excellent racing." Stated Big 8 promotor, David Deery. "We are saddened to hear of the damage to the Speedway. We wish them the best in getting the facility repaired and back in business." Concluded Deery.
Originally following the 2020 Big 8 Schedule would take us to Elko Speedway for the Thunderstruck 93. Being that the Speedway is under restriction by health officials the event originally scheduled for Saturday, September 26th has also been cancelled.
"The 3/8th mile facility in Elko, MN always is a highly anticipated stop on our schedule. With the restriction that they must operate under, we are unable to make our scheduled visit in 2020." Stated Big 8 promotor, David Deery
With the cancellation of the trip to Hawkeye Downs Speedway on August 21st as well as the trip to Elko Speedway on Saturday, September 26th, the Weekly Warriors of the Big 8 Late Model Series will be back in action for a two week sprint first up with the 55th Annual National Short Track Championships at Rockford Speedway followed by 51st Oktoberfest Race Weekend at LaCrosse Fairgrounds Speedway in West Salem, WI.
For more information on the Big 8 Late Model Series, please visit our website at big8latemodels.com or call 815-633-1500.
For up-to-the-minute updates, please "Like" Big 8 Series on Facebook or "Follow" us on Twitter @big8series.