2021-2023 Rule Book Posted
2021-01-20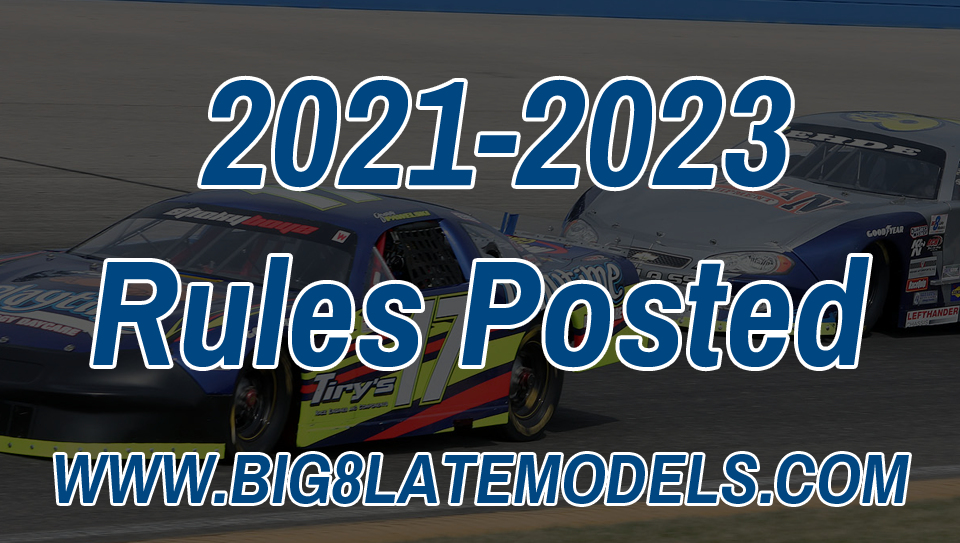 Loves Park, IL – The 2021-2023 rule book has now been posted to our website big8latemodels.com under the 'Rules' tab. Stay tuned for updates regarding our 2021 race season.
For more information on the Big 8 Late Model Series, please visit our website at big8latemodels.com or call 815-633-1500.
For up-to-the-minute updates, please "Like" Big 8 Series on Facebook or "Follow" us on Twitter @big8series.