SPRING CLASSIC ENTRY BLANK NOW AVAILIBLE
2021-03-24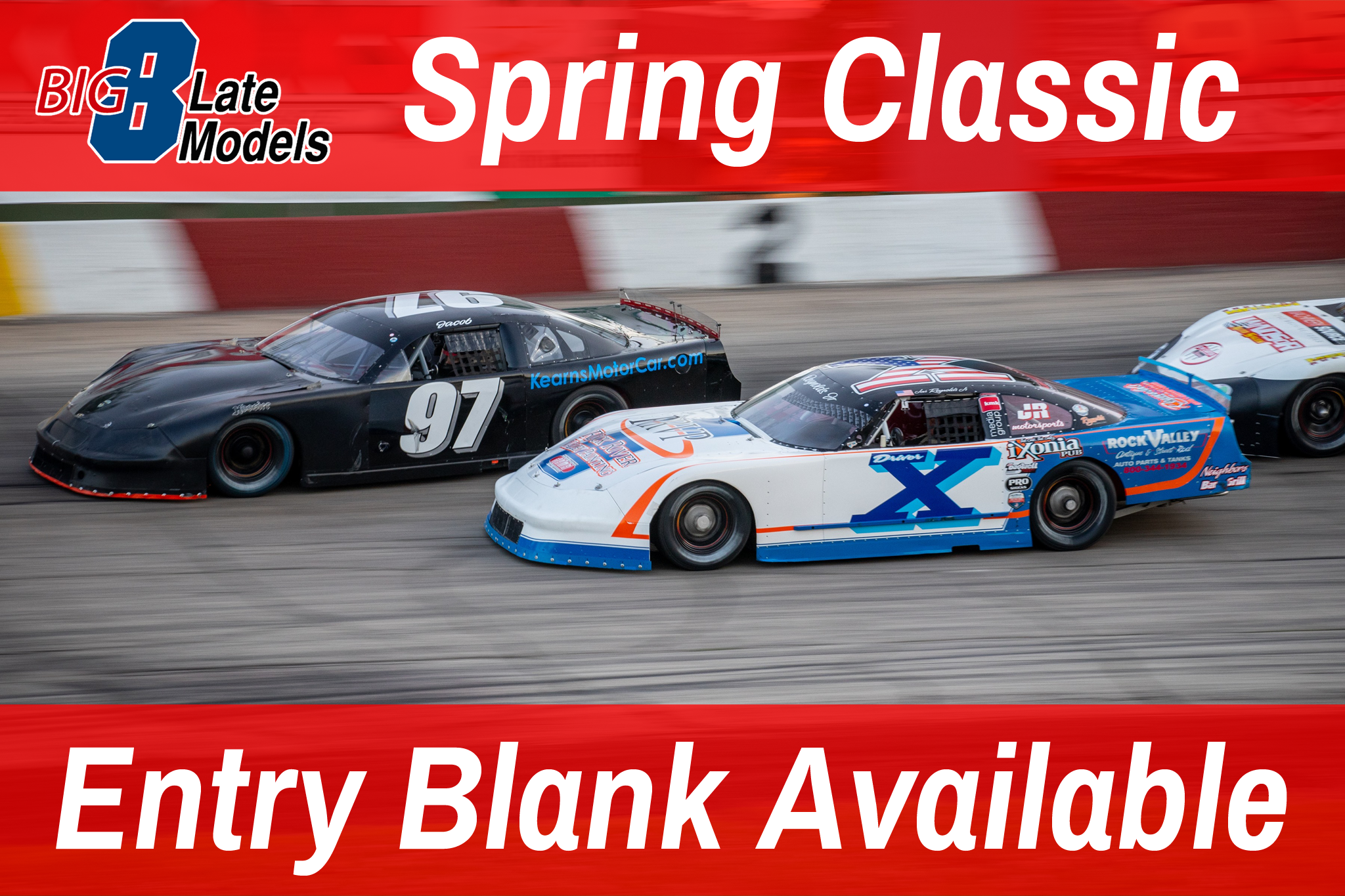 LOVES PARK, IL – We are less than one month away form the Big 8 2021 season opener at Rockford Speedway for the Spring Classic on Saturday, April 17th. The entry blank is now available under the 'Entries' tab.
A practice date has been set for the night before the event on Friday, April 16th. Pit gates open at 3:00 PM with rotating practice sessions from 5:30 PM to 8:00 PM.
Spring Classic race day will have the pit gates opening at 8:00 AM, with a mandatory driver meeting set for 10:15 AM, followed by practice from 11:00 AM to 11:30 AM, Qualifying will hit the track at 12:30 PM, and the first race of 2021 will hit the track at 2:00 PM.
For more information on the Big 8 Late Models Series, please visit our website at big8latemodels.com or call us at 815-633-1500.
For up-to-the-minute updates, please "Like" us on Facebook @Big8Series or "Follow" us on Twitter @Big8Series.