SLINGER 88 ENTRY BLANK NOW AVAILABLE
2021-04-01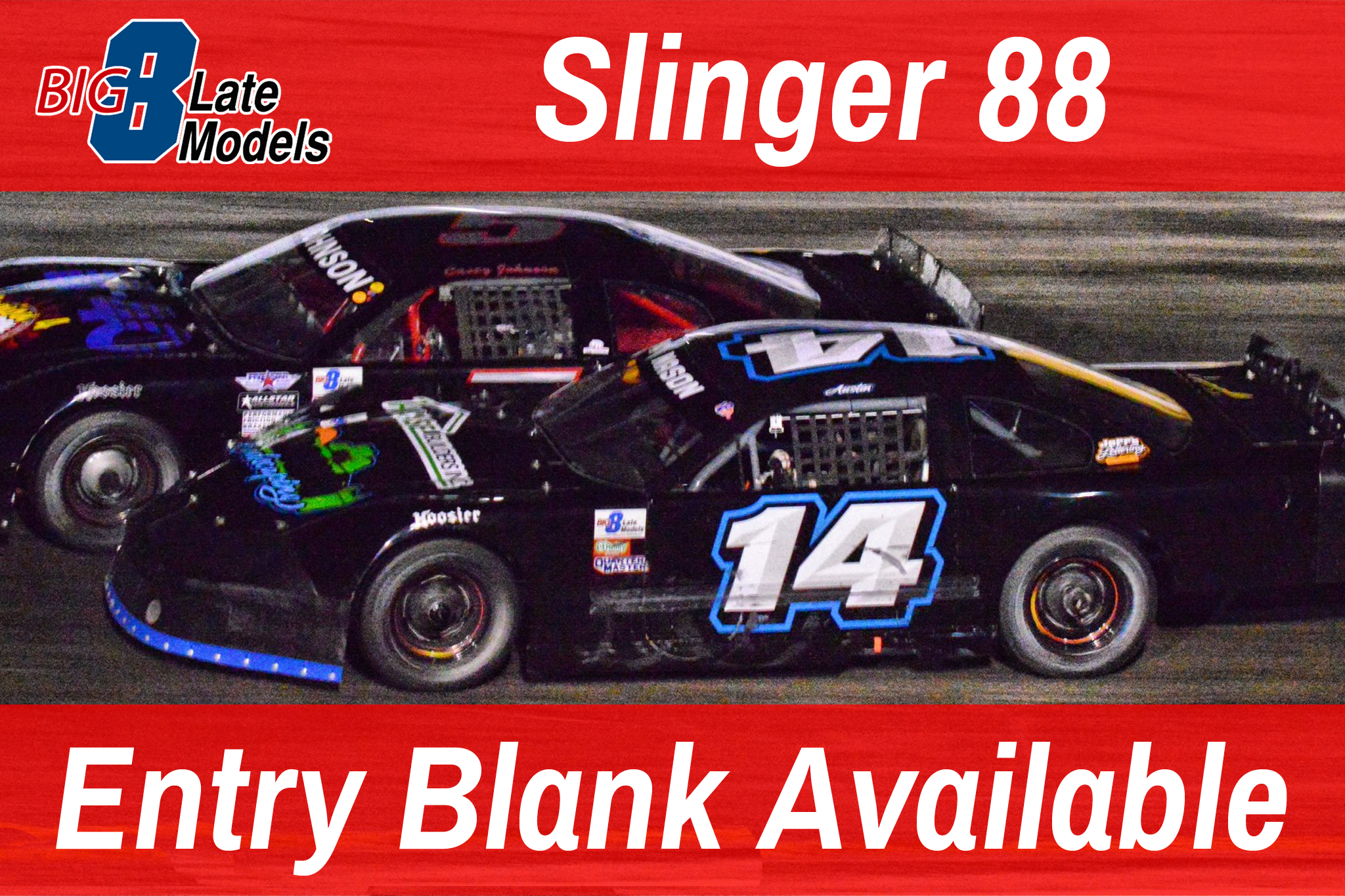 LOVES PARK, IL – We are now under one month until the second Big 8 event of the year! The Big 8 Late Model Series invades Slinger Super Speedway on Sunday, April 25th, 2021. The entry blank is now available under the 'Entries' tab!
The Slinger race day will have the pit gates opening at 8:00 AM, with practice starting at 10:15 AM, a mandatory driver meeting set for 11:45 AM, followed by qualifying at 12:00PM, and the first race will hit the track at 2:00 PM.
For more information on the Big 8 Late Models Series, please visit our website at big8latemodels.com or call us at 815-633-1500.
For up-to-the-minute updates, please "Like" us on Facebook @Big8Series or "Follow" us on Twitter @Big8Series.