BIG 8 AND 602 LATE MODELS COME TO MADISON THIS FRIDAY
2021-07-26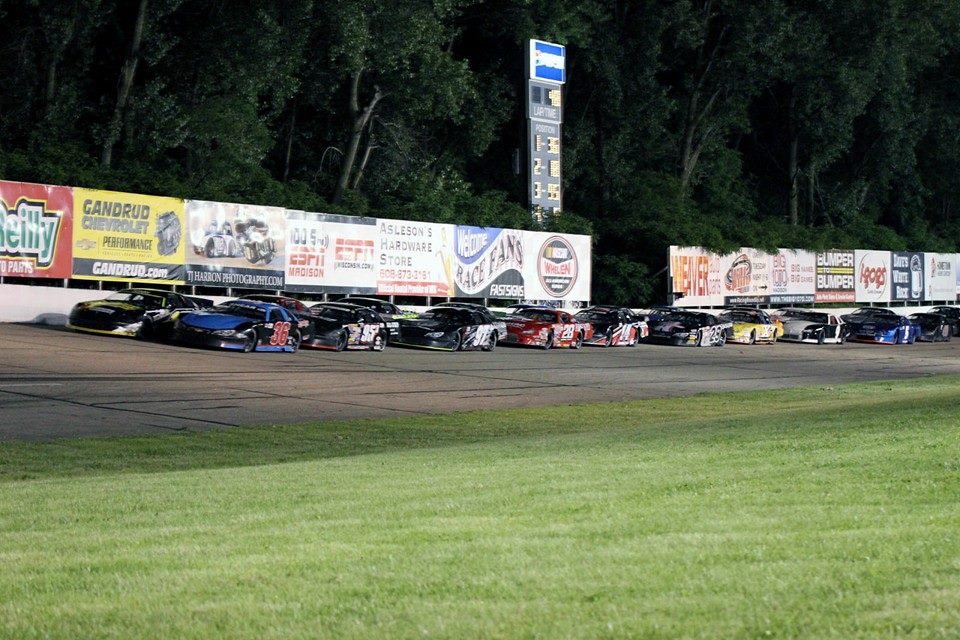 The Big 8 Late Models and 602 Late Models highlight this Friday night's racing program at Madison International Speedway which is presented by FINISHLINE Towing. Also joining the program will be the Upper Midwest Vintage Racing Series and High School Racing Association. The MIS Racers' Reunion will also take place and is open to all former drivers at Madison.
The Big 8 Late Model Series rolls into Madison after last week's race at State Park Speedway which was won by Jon Reynolds Jr. See the stars of the Big 8 compete with some of our weekly racing heroes. The series has a long tradition at Madison that goes back to 2005 when Tim Sauter picked up the win. This Friday's event is the series' 20th race on Wisconsin's Fastest Half-Mile. From 2007-2011 the series competed twice per year at Madison.
After seeing their last two scheduled events at Madison rained out, the 602 Late Models are eager to get back on track after competing in the season opener back on May 2nd which was won by Bobby Wilberg. This week's race will only be the third appearance by the 602s with Jeff Steenbergen picking up the win in the inaugural event back in 2019. Madison weekly drivers Ray Hellenbrand, Rick Coppernoll, and Colton Morgan are expected to compete with drivers from the very successful 602 program at Dells Raceway Park.
The Upper Midwest Vintage Racing Series will bring a variety of great looking stock cars to battle it out on the half-mile. The High School Racing Association (HSRA) will be on the Ring of Fire for their fourth event of the year with Jayden Dahlberg winning the three previous events.
All former drivers whether it be Madison International Speedway, Impact Speedway, Capitol Speedway or Oregon Legion Speedway are invited to our annual Racers' Reunion. Those drivers will be admitted free provided they RSVP to gm@misracing.com.
Pit gates open at 3:30 with practice starting at 5:00. Grandstands open at 6:00 with qualifying at 6:15 and racing at 7:30.
Adult tickets are $18.00 with Seniors / Heroes at $15.00, Students 12-17 are $10.00, kids 6-11 $5.00 with 5 and under free. A "Family" ticket good for two adults and up to four students / kids is just $40.00.
Big 8 Late Model Past Winners at Madison
2019 Dale Nottestad 2018 Michael Bilderback 2017 Jeremy Miller 2016 Jeremy Miller
2015 Austin Nason 2014 Jon Reynolds Jr.
2013 Dale Nottestad 2012 Zack Riddle
2011 Zack Riddle 2011 Steve Rubeck
2010 Dale Nottestad 2010 John Baumeister Jr.
2009 Ross Kenseth (2) 2008 Ryan Carlson 2008 Jeremy Miller 2007 Brady Liddle
2007 Brian Hoppe 2006 Jeremy Miller
2005 Tim Sauter