Milwaukee Mile This Sunday!
2021-08-27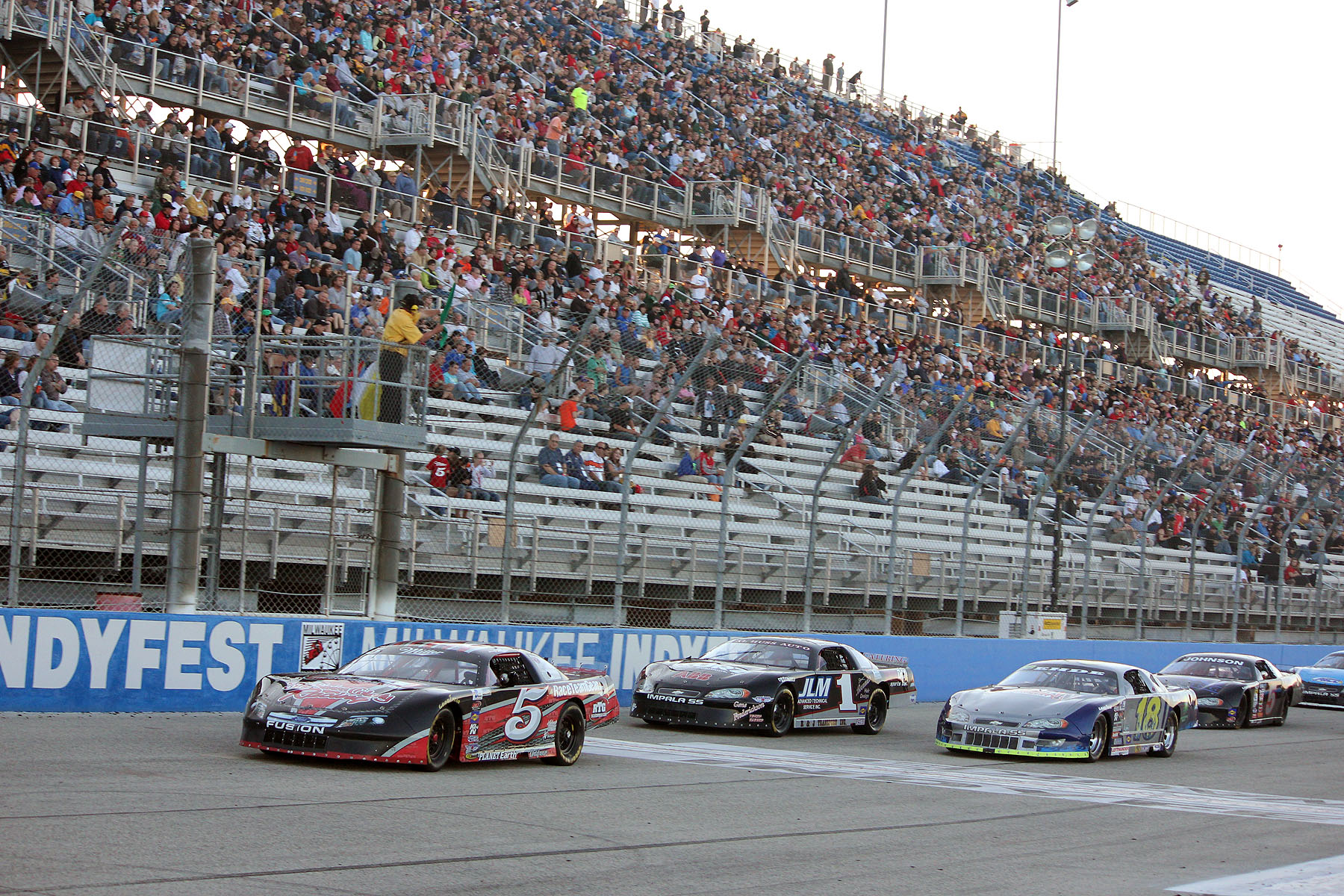 It's back to the Milwaukee Mile this weekend for 'The Best Weekly Warriors in the Country' as the Big 8 Late Model Series makes is third stop to the Milwaukee Mile in series history. The last time the Big 8 Late Models were in action at the 'Legendary Oval' was back in 2013. Casey Johnson powered his way to victory in the Howie Lettow Memorial 38 lap event. Jeremey Miller captured the win in the first-ever series visit to the speedway in 2012.
The ARCA Menards Series will make its first appearance at the track since 2007 when Frank Kimmel claimed the victory. Other former ARCA winners at the Milwaukee Mile include Dean Roper, Dave Weltmeyer, and Phil Bozell. The Mid American Stock Cars and Vintage Cars will also be in action.
Advanced tickets are still on sale and can be purchased online at the following link: https://www.etix.com/ticket/p/8725749/arca-menards-series-west-allis-wisconsin-state-fair-milwaukee-mile
Save time at the gate! Purchase your pit pass in advance using the Pit Pay App. To use Pit Pay, download the app, create a profile, and register and/or purchase passes for this weekends event, signing all waivers electronically. At the track, simply proceed to the Pit Pay Priority Line show your mobile pit pass, and get an armband.
Schedule of Events
Sunday, August 29th
6:30 AM Pit Credentials Open
7:00 AM Support Hauler Parking
9:00 AM Mid Am Practice
9:15 AM Big 8 Practice and Qualifying until 9:55 AM
10:00 AM ARCA Practice
11:00 AM Vintage Feature 1 (15 Laps or 20 Minutes)
11:30 AM ARCA Qualifying
12:00 PM Mid Am Feature (20 Laps or 25 Minutes)
12:30 PM Big 8 Feature (38 Laps or 50 Minutes)
2:00 PM ARCA Sprecher 150
Vintage Feature 2 (15 Laps)
Big 8 Consi if necessary
Expected Entries as of 8/26/2021
| | | |
| --- | --- | --- |
| 1 | Josh Thiering | Machesney Park, IL |
| 2 | Michael Bilderback | South Beloit, IL |
| 3 | Tyler Hromadka | Colgate, WI |
| 5 | Noah Eisenhower | Freeport, IL |
| 5 | Casey Johnson | Edgerton, WI |
| 5 | Jeremy Miller | Rockford, IL |
| 7 | Mitch Haver | West Bend, WI |
| 007 | Hunter Drefahl | Evansville, WI |
| X | Jon Reynolds Jr | Loves Park, IL |
| 11 | Randy Sargent ® | South Beloit, IL |
| 13 | Nick Egan | Lomira, WI |
| 14 | Grant Brown | Prior Lake, MN |
| 14 | Austin Nason | Roscoe, IL |
| 14 | Hanna Raley | Fall River, WI |
| 14 | Zack Riddle | Oregon, WI |
| 15 | William Rece | Stoughton, WI |
| 15 | Pat Richgels | Watertown, WI |
| 17 | Mark Simonsen | Crystal Lake, IL |
| 19 | Jake Jump | Pardeeville, WI |
| 21 | Mike Lloyd | Davis, IL |
| 24 | Jim Olson | Harvard, IL |
| 25 | Willie Nelson | Solon Mills, IL |
| 26 | Tim Sargent | South Beloit, IL |
| 28 | Jesse Bernhagen | Markesan, WI |
| 30 | Zach Braun | Slinger, WI |
| 32 | Paul Dygon | Windlake, WI |
| 33 | Brady Liddle | Oregon, WI |
| 38 | Darren Wolke | Prior Lake, MN |
| 39 | Ryan Goldade | Edgerton, WI |
| 40 | Tom Gille | Winnebago, IL |
| 46 | Tom Jasinski | Pewaukee, WI |
| 49 | McKayla Adams | Sun Prairie,WI |
| 49 | Jerry Mueller | Richfield, WI |
| 52 | Chad Walen | Prior Lake, MN |
| 64 | Rob Christen | Holmen, WI |
| 84 | Jacob Vanoskey | Hartford, WI |
| 87 | Brent Edmunds | Monticello, WI |
| 91 | Jeff Wakeman | Streator, IL |
| 93 | John Beinlich | Lincolnshire, IL |
| 97 | Kyle Smith | Evansville, WI |
| 99 | Tom Berens ® | Slinger, WI |