DRIVERS FROM FOUR STATES READY FOR INAUGURAL BIG 8 DATE AT TOMAH-SPARTA SPEEDWAY!
2022-06-30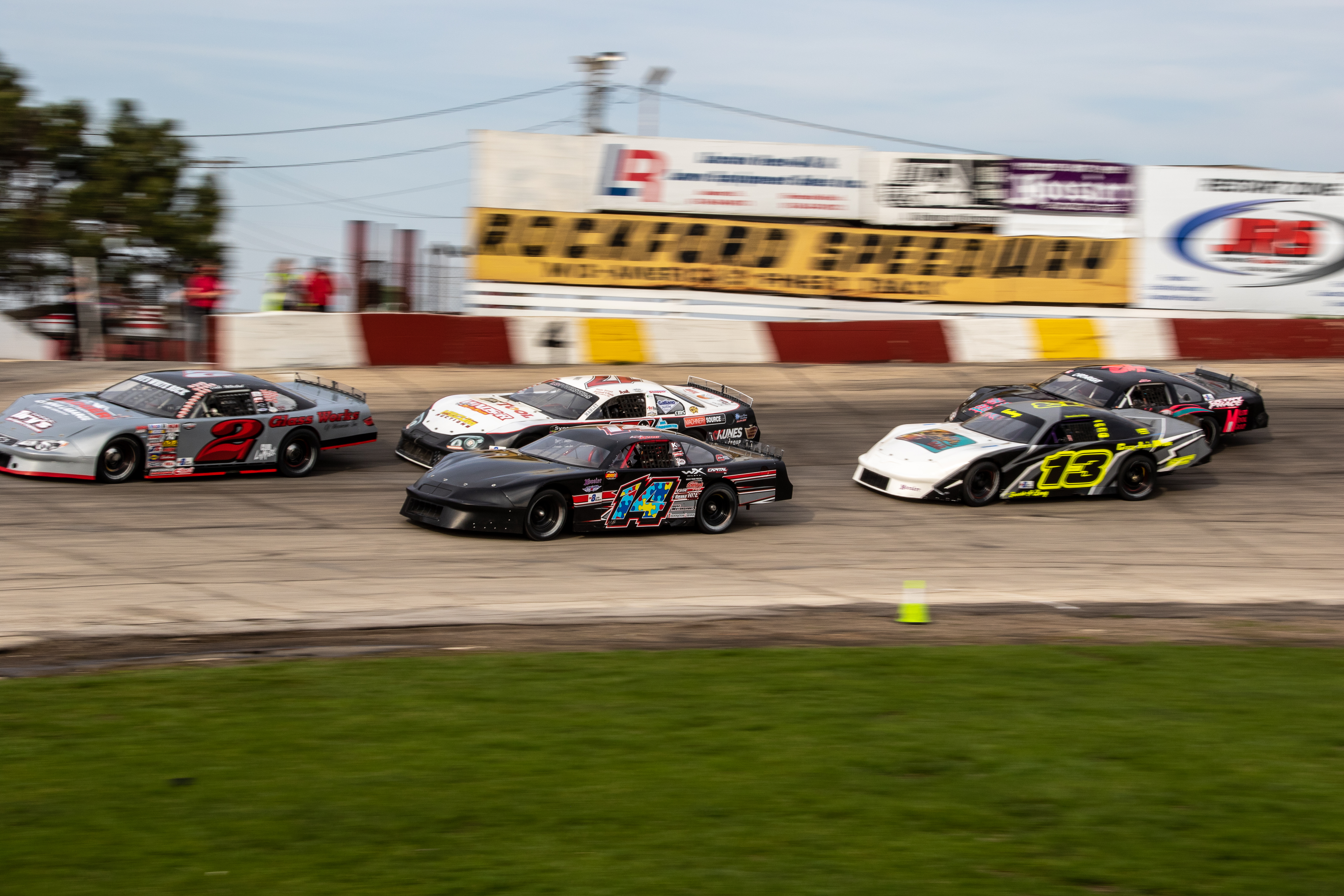 By: Tom Ace
It's something new. For almost everyone involved.
This Friday night July 1, the Big 8 Late Model Series is set to make its debut at the 3/8-mile Tomah-Sparta Speedway in western Wisconsin. "The Best Weekly Warriors in the Country" take to the tricky Tomah track looking to etch their name in the record book as the winner of the Inaugural 'Firecracker 58.'
The Series' maiden voyage to Tomah-Sparta Speedway marks the first new track on the Big 8 schedule since 2015. The event is also a major wildcard in the 2022 championship chase.
While many of the Big 8's best are experienced pilots, very few if any of the 20 entrants have ever raced on or even seen Tomah-Sparta Speedway.
One driver who will have a clear advantage Friday night is Jesse Bernhagen. The Willard Wisconsin resident has two Late Model wins at Tomah-Sparta Speedway in his career, including a conquest on June 3. The 2012 Big 8 Late Model Series Rookie of the Year is one of the clear favorites heading into the Firecracker 58 as he looks to bag his first ever Big 8 Late Model Series feature win. Bernhagen is also the current Pro Late Model point leader at Dells Raceway Park.
The Big 8 Late Model Series points race is led by Dale Nottestad. The Cambridge Wisconsin native comes into Independence Day Weekend with a 13-point advantage over Richfield's Jerry while also holding the point lead at his home track, Jefferson Speedway. Nottestad paces the standings on the strength of a runner up finish at Spring Classic in Rockford and an eighth-place finish at Hawkeye Downs in Cedar Rapids a few weeks ago. Mueller finished third at "Clash of the Downs" and started the year with a 9th place finish at Rockford.
The top seven in Big 8 Late Model Series points are separated by merely 34 markers, making Friday night's stop in Monroe County a big race in the chase for the 2022 Series championship. Rockford Illinois' Franc Beldowski sits third in the standings just two behind Mueller and fifteen behind Nottestad. Last year's Big 8 Rookie of the Year Randy Sargent and Lake Mills' Stephen Scheel round out the top five, with just three points separating them from each other while also being just 23 and 26 points off the lead in the standings. Jim Olson, who collected a top five at Spring Classic, sits sixth with Will Rece seventh.
Defending Big 8 Late Model Series champion Jon Reynolds Jr is tied for tenth in points at this juncture but is a mere 34 points out of fourth place. Traditionally as the calendar turns to July, Reynolds heats up and in a possible sign of things to come, Reynolds scored his first victory of the 2022 season last Saturday night at Rockford Speedway. Could the trip to Tomah-Sparta Speedway be the recipe for more success for 'Driver X?'
Other entries include Minnesota's Owin Giles, a two-time feature winner at Elko Speedway this year. Giles, who is running the full Big 8 Series schedule, is part of a deep Rookie class which also includes Iowa's Kody King, who has also tasted victory this year in weekly action at Hawkeye Downs. Former Big 8 Late Model Series winner Brady Liddle has filed an entry for the inaugural Tomah go, along with Monroe Wisconsin's Brent Edmunds and local favorites Thayrin Rezin and Jason Stark.
Illinois' Willie Nelson, a top ten runner at Aprils' Spring Classic, is set to make the trip north on Friday night, along with fellow Land of Lincoln driver and Rookie of the Year candidate Brandon Laing. Iowa Rookie Brian Allen is set to go racing Friday night at Tomah-Sparta Speedway, along with two of Wisconsin's top female Late Model racers, Hanna Raley and McKayla Adams.
For more information on Tomah-Sparta Speedway, please visit gopromo.racing/tomah-sparta.
For more information on the Big 8 Late Model Series, please visit big8latemodels.com.
EVENT SCHEDULE
FIRECRACKER 58
TOMAH-SPARTA SPEEDWAY
FRIDAY JULY 1
3:30 PM - Pit Gates Open
4:15 PM – Big 8 Practice (til 4:45)
4:45 til 5 PM – Support Division Practice
5:00 PM – Big 8 Practice (til 5:10)
5:10 PM til 5:25 PM- Support Division Practice
5:25 PM – Final Big 8 Series Practice (til 5:35)
6:00 PM – Qualifying
7:20 PM - Opening Ceremonies
7:30 PM – RACING
BIG 8 LATE MODEL SERIES POINT STANDINGS
(Top 10, following June 3 at Hawkeye Downs)
| | | | |
| --- | --- | --- | --- |
| 1 | 2 | Dale Nottestad | 186 |
| 2 | 49 | Jerry Mueller | 173 |
| 3 | 61 | Franc Beldowski | 171 |
| 4 | 2 | Randy Sargent | 163 |
| 5 | 4 | Stephen Scheel ® | 160 |
| 6 | 24 | Jim Olson | 153 |
| 7 | 15 | William Rece ® | 152 |
| 8 | 14K | Kody King ® | 133 |
| 9 | 13 | Brandon Laing ® | 130 |
| 10 | 17 | Max Kahler | 129 |
| (Tie) | X | Jon Reynolds, Jr. | 129 |