46TH ANNUAL SPRING CLASSIC SET FOR SATURDAY NITE, APRIL 22ND
2023-04-13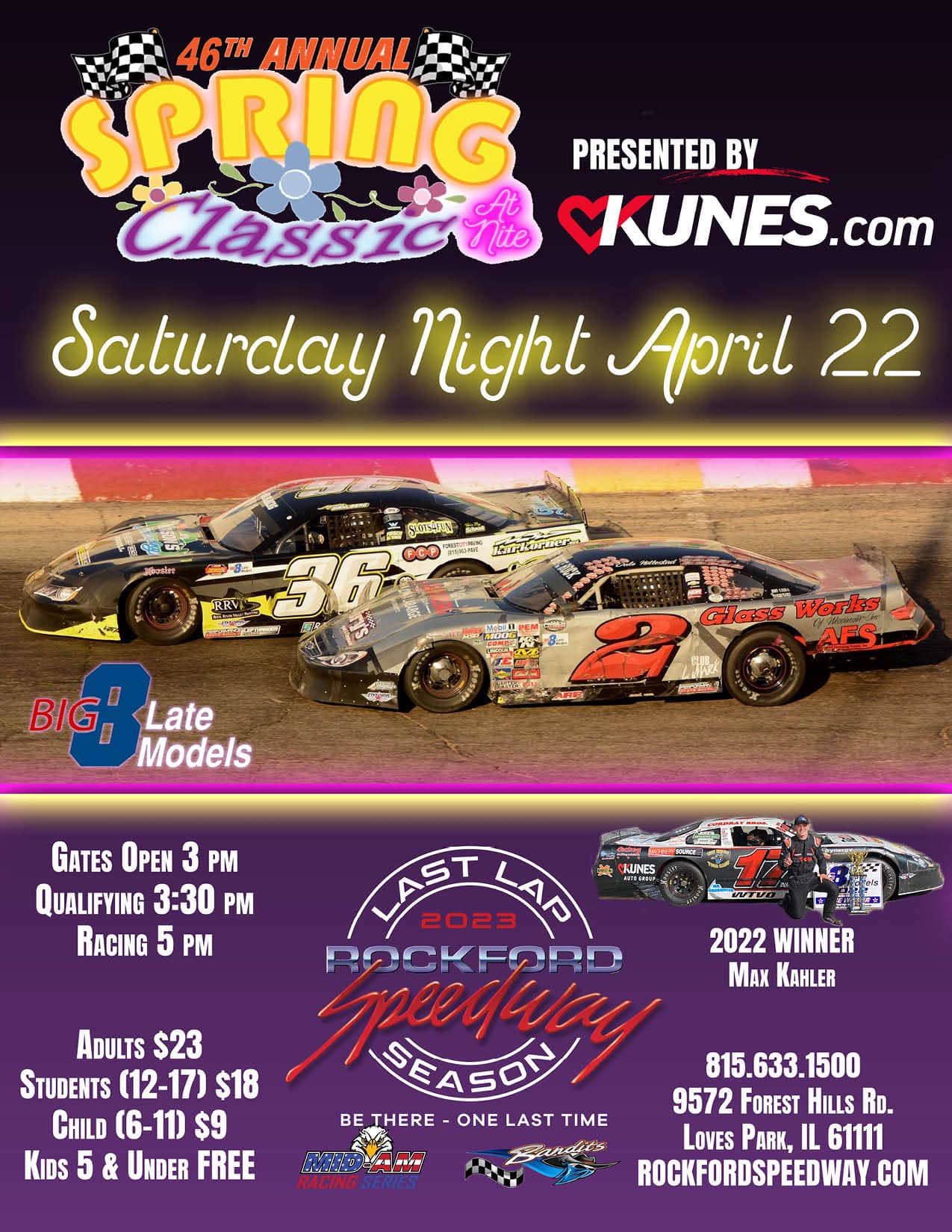 The 46th Annual Spring Classic presented by Kunes.com kicks off the Last Lap Season at Rockford Speedway on Saturday Nite, April 22nd. Racing action includes the Big 8 Late Models and the Spring Classic 88, Mid American Racing Series, and the Bandit Blast!
Saturday, April 22nd
11:00 AM - Pits Open
1:45 PM - Practice Begins
3:00 PM - Front Gates Open
5:00 PM - We're RACING!