Riddle Speeds to Victory at Hawkeye Downs
2023-06-05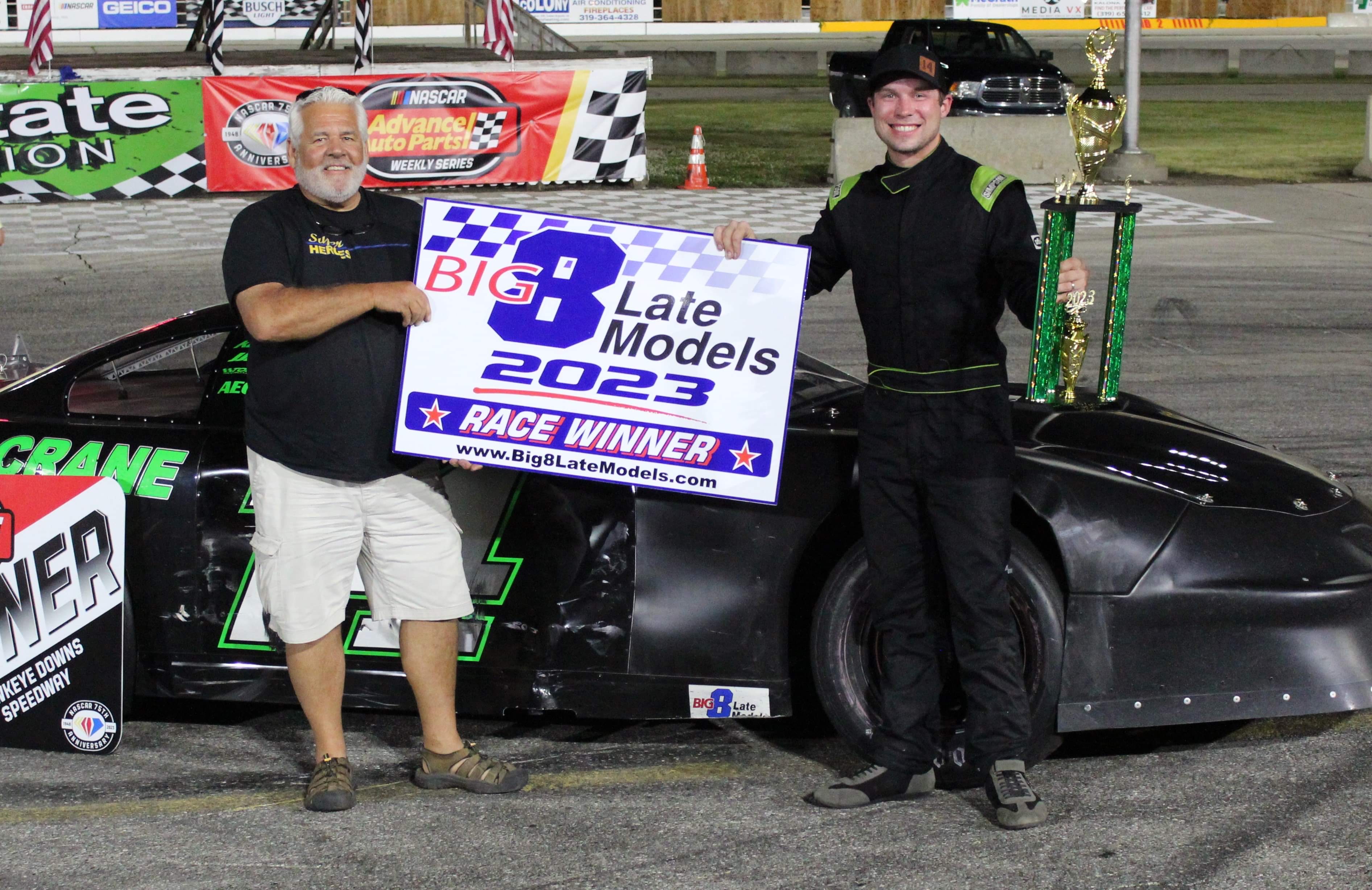 It was a near perfect night for Brooklyn, Wisconsin's Zack Riddle on Friday night at Hawkeye Downs Speedway. The evening began when Riddle won fast-time in qualifying with a 19.542. It was the first time since 2016 that anyone besides hometown driver Griffin McGrath earned the fastest time.
For Riddle, the feature was all about patiently working his way through the field from his 11th starting position. After a restart with 35 laps-to-go, Riddle made his way to second and began reeling in the leader Randy Sargent.
With 25 to go, the two drivers quickly caught lapped traffic with Sargent making contact on the exit of turn four slowing him up and allowing Riddle to snatch the lead. The lead would continue to grow as laps counted down until Grant Brown and Jerry Mueller made contact just before the white flag, triggering a green-white-checkered finish.
On the final restart, Riddle jumped to a solid lead with McGrath a couple car-lengths behind. With one final effort, McGrath sailed into turn-3 on the final lap and attempted to move Riddle up the hill to no avail, and Riddle scored his fourth Big-8 Series feature victory.
"The beginning was just about survival," Riddle said. "Then we were able to march toward the front. I should have saved more tires but we had just enough to hold them off."
The defending race winner, McGrath, was satisfied with his overall performance.
"Riddle beat us in everything. We just needed more laps," McGrath said afterwards. "We would have been fine if we didn't have a tire go down early on. It's just too hard to make up all that track position."
The race was marred by several cautions throughout the event, including on the first lap when contact between Mark Ironside and Brian Gibson caused McKayla Adams to spin. Both Gibson and Ironside would have their nights ended later in the evening in separate incidents with hard contact. All drivers exited their cars uninjured.
The next Big-8 Late Model Series race takes place at Tomah-Sparta Speedway for the "Firecracker 58" on Friday, June 30th.